iDreamDigital is a full-service web design and development agency.
We specialize in online brand management, user-friendly design and intuitive web functionality.

Read on, or check out Our Work.

We've had the pleasure of working with a number of ground-breaking brands, bands and visionaries.
We would love to add you to the list.

Read on, or Contact Us.


A little bit about iDreamDigital.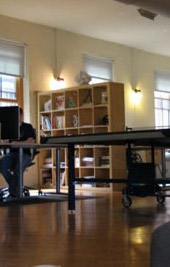 We think we're different, and we believe you will too.
iDD a creative but focused boutique design & development agency made up of highly experienced industry professionals and based out of Victoria, on the gorgeous pacific coast of British Columbia, Canada. From beautiful Vancouver Island we provide a full range of web design and development services to our partners and patrons across North America.
For ten years we've been building great websites and applications, designing brochures, logos, business cards, standards, UI and animations all to the accolades of our wonderful stakeholders. We are 87% direct-to-client, 13% partnerships and are right at home in the trenches. We believe that practical and functional can still be amazing, and we would love to do something amazing for you.

Check us out, you're in good company!
Our Roots
A lot has happened in the last ten years. We can't wait to see what the next ten have in store.
Like many other web design and development agencies iDreamDigital had humble beginnings. The company was formed in 2001 by then-roomates Josh Aldrich (Director & Project Manager) and Frank McMorrow (Technical Lead) who were looking to fill a gap in the marketplace between often-unreliable freelancers and otherwise over-priced development agencies and firms.
An employment history with a handful of well-to-do design firms as well as time spent in the video game media gave Josh a unique list of professional contacts from across the digital spectrum. He went on to recruit a number of talented and experienced professionals from a variety of sectors ranging in specialty from those of the progressive video game and online gambling industries, to feature-film illustrators and animators.
We've worked with some of our favorite brands and bands, a number of government ministries, crown corporations, healthcare benifit providers, pillars of the Canadian resource industries and more but ten years later we have not forgotten our roots. We continue to provide an affordable solution with expert-level results to our many different clients and partners.
Our Guarantee
Since 2001 we've operated with two straight-forward, no-bull, commitments to our stakeholders.
First, we're professionals. We live up to our word. We deliver on time, on spec and on budget. We return your emails, often in minutes and we're completely committed to your security, your strategy and your success.
Second, we're honest. We work with you to define the scope, manage the budget, risks and expectations then deliver on every last cent of your investment. If an increase in the scope is identified we bring it to your attention then provide the flexibility to ensure that it is addressed, guaranteed.

Check out our Portfolio.

Contact us to discuss your project, if we're the right fit for the job we'd be happy to provide referances.
Thank you for 10 years of unparalleled work!
Jason Westfall, The Wine Line
Absolutely wicked. You really hit the mark!
Jon Phillips, Caliplates Recording
AWESOME!!!!!
Yesod Williams, Pepper (The Band)
Sign Up
For Our
Newsletter
Get exclusive
info and advice.
No spam, Guaranteed.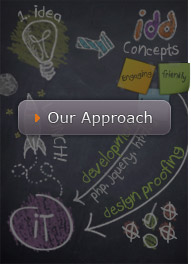 We've Got
a Shiny New
Blog
Get to know a little more about branding, social media, design and development.

You're In Good Company
Over the past decade we've had the pleasure of working with a number of ground-breaking brands, bands and visionaries -- we would love to add you to that list.
For more than ten years we've worked with a wide variety of partners & patrons ranging from finnancial institutions, government agencies and healthcare benifit providers, to independant music labels, bands, television producers, non-profits, IT providers, game developers and more.
We've target markets ranging in audience as widely as trend-setting youth focused to those of an internal conservative government. No matter your market, we have the right fit.

Check out our Porfolio.

Partners & Patrons
Past and present partners and patrons of iDreamDigital.
Abstractive
Alfresco Content Management
Arena Net
Artizans Entertainment
Aquire Energy, LTD.
The Associated Press
Atlas Canada Medical
Avon Victoria
Bandwagon Productions
Bargain Music (The Band)
Bioware Corp
BMW of Edmonton
Caliplates Recording
Canadian Service Benefits Trust
Canada Poker
Chimo Water & Wastewater
Christina Lake Lodge
Classroom Budget Solutions
DC Shoe Company
Devonshire Cream
Deckadence Construction Inc.
The Discovery Channel
EB Games
ecoDomestica
Evolve PR
eWomen Network Alberta
Executive Realty
The Government of Alberta
The Government of British Columbia
GroupHealth Global Partners
GamersClick.com
Happy Harbor Comics
Hudson's Bay Company
H&A Industrial
Interbaun Communications
Ivanhoe Cambridge
Langley Community Service Society
Legend Drilling, LTD.
Louise Kool & Galt
Martian Church
Menuflex Healthcare Solutions

Nike.com
OA Solutions
OR Sports
Outdoor Living Network
Ovation Catering
Pepper (The Band)
Public Construction Council of British Columbia (PCCBC) Power 106 FM Long Beach
PokerClubs.com
PTI Group
Premier Asset Management
Rampant Studios
Raw Art Studios
REMAX Realty
The Royal British Columbia Museum
Saucy Tea Company
Schizophrenia Society
Scotiabank
Shuswap Association for Community Living
Silverback Artist Management
Skunk Records
Slightly Stoopid (The Band)
Southgate Shopping Center
Skilled Trades Employment Program of BC (STEP-BC) Sublime (The band)
Symplex
Synapseworks
Theme Nova
Tom Jennings Productions
U of Mass Transplant Center
Urge Tattoos V20 - The Venue
Vinxi Clothing
Visionstate
Volcom Entertainment
West Coast Pools
Workforce Inclusion Innititive of Birtish Columbia (WII-STEP) The Wine Line
And many more...
We have often challenged (iDreamDigital) with tight deadlines and they have consistently met each one without fail.
Ken MacLean, PTI Group
Thank you for all your hard work and attention to detail (as always).
Melanie Clark, LCSS
AWESOME!!!!!
Yesod Williams, Pepper (The Band)
Sign Up
For Our
Newsletter
Get exclusive
info and advice.
No spam, Guaranteed.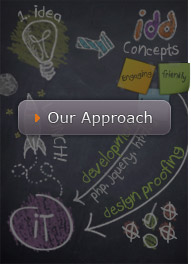 We've Got
a Shiny New
Blog
Get to know a little more about branding, social media, design and development.

3